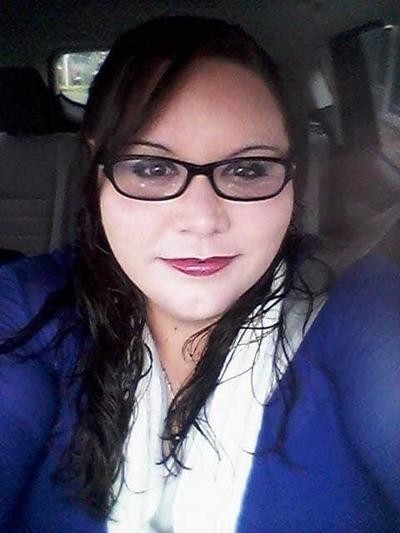 Ms. Elizabeth Ann Reed passed away on September 16, 2019 on Metz Rd in Greenfield, Calif. She was born October 13, 1987 in Santa Clara, Ca.
Liz was raised in South Monterey County. She went to elementary school at Gabilan, Main Street Middle School, Soledad High all located in Soledad, Calif. She graduated high school in 2006 in Greenfield at Youthbuild and through John Muir Charter School. While she attended Soledad High School she was active in the FFA and was Secretary. She also raised rabbits.
While at YouthBuild, she built one house that sits on 7th street in Greenfield, Ca. She was a jack of all trades. She could do anything that she set her mind to. She loved to bake, cook, go camping, floristry, sewing, painting, and making various crafts. Her smile lit up the room and her laugh was unforgettable. Her greatest joy was her family.
When asked when she was going to have kids her response was always "never I have my brothers, nieces and nephews and they are enough." Christopher, Robert, Zachary, Amy, Amber, Brizea, Leo, Brielle, Sean, Macie and Madison were all the apple of her eye and her pride and joy.
She is preceded in death by her Maternal grandma, Paternal grandparents, maternal Great-grandma,Uncles Tom & Dean, Aunt Sharon, cousins Tammy, Vickie, and Brian. She is survived by her Soulmate Damian Tirado, Maternal Grandfather Bob(Billie) Parents Steven and Cynthia, Sisters Amanda, Ashley(Joshua), Brothers Christopher and Robert, numerous aunts, uncles, cousins, nieces, nephews, and her extended Tirado Family.
Viewing will be Thursday, Sept. 26, from 4:00 pm to 7:00 pm and Celebration of Life will be Friday, Sept. 27, at 11:00 am at Eddington Funeral Services located at 429 Bassett St, King City, Ca, 93930.
We are asking that in lieu of flowers, Donations be made to "Lucile Children's Packard Hospital Liver Transplant" or "Stanford Adult Liver Tranplant" To send donations, please go to https:/my.supportlpch.org and specify "LPCH Liver Transplant" or You can also mail it to Lucile Packard Foundation 400 Hamilton Ave, Ste 340, Palo Alto, CA, 94301.
For additional information, contact Eddington Funeral Services, 429 Bassett St., King City, (831) 385-5400, www.EFS-Cares.com .