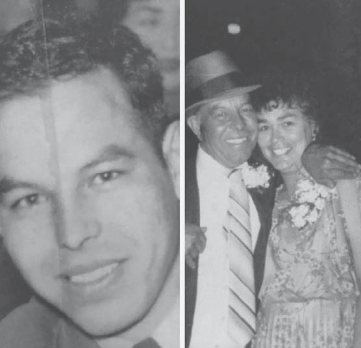 Henry C. Mena, 87, of Soledad, passed away surrounded by family, Sunday, September 15, 2019 at Salinas Valley Memorial Hospital.
Henry was born July 15, 1932 in Berino, New Mexico and had been a resident of Monterey County for over 60 years.
He is survived by his children; Gabriela (Salvador) Alvardo, Chris (Carol) Hernandez, Sandra Hernandez, Cynthia Zubiate, Ruben Mena, Alicia (Carlos) Soto, Petra (Juan Lara) Mena; grandchildren, Rene Ramirez, Felicia Hernandez, Christopher Hernandez, Gregory Hernandez, Cecilia Hernandez, Louise Hernandez, John Hernandez, Adan Zubiate, Karissa Zubiate, Kirstie Zubiate, Katy Arroyo, Thomas Arroyo, Cassie Caldera, Carlos Soto, Gabriel Soto, Adryna Soto; 9 great grandchildren.
He was preceded in death by his wife, Shirley Mena; son, John Hernandez.
Visitation and Rosary were held Thursday, September 19, 2019 at Woodyard Funeral Home. Funeral Mass was held Friday, September 20, 2019 at Our Lady of Solitude Catholic Church. Burial was at Soledad Cemetery District.
Arrangements by Woodyard Funeral Home, 395 East St. Soledad, CA 93960 (831) 678-9100 WoodyardFuneralHome.com