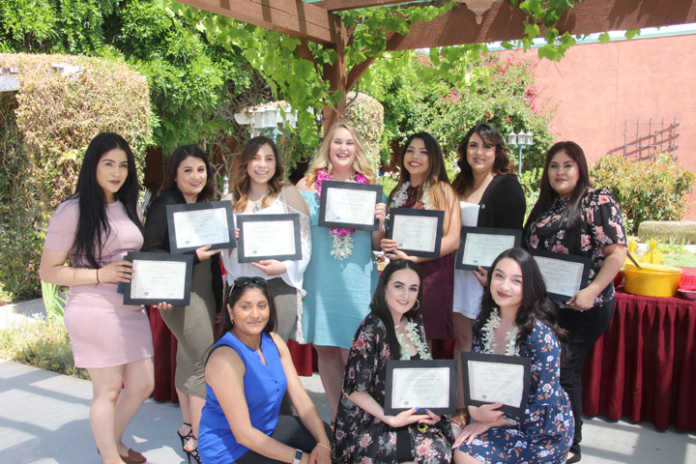 SUBMITTED BY STEVE PRITT
SOLEDAD — A large crowd consisting of family, friends and school officials gathered Tuesday morning for the "pinning ceremony" for the May 2017 Certified Nursing Assistant graduation class.
The popular CNA class is conducted through the efforts of Soledad Unified School District's Community Education Center. During the ceremony proceedings, the students praised the school district for providing them with a life-changing opportunity by offering this medical training locally.
The graduates are now eligible to take the comprehensive state licensing examination. The examination tests the candidate's knowledge of nursing theory and hands-on nursing technique and skills. Superintendent Jorge Guzman also shared his plan to offer an ongoing new class in medical assisting.
The new medical assisting class will be held in new classrooms devoted to medical education and training on the Soledad school's campus. Graduates of the class have a wide array of job options, including at medical clinics, physician offices and hospitals.
New classes are now forming and additional information is available by calling Class Coordinator Vicky Arreola at the Community Education Center at 831-678-6300.